In some ways, this first half of 2020 have gone by really slow and yet super fast. It's already summer (ish). What the actual heck, people!
Back in January I made a blog post about my most anticipated releases of the first half of 2020 – it didn't have a lot of books on there (only 3 to be exact), so hopefully, this post will be more exciting. And I'm sure it will be, because fall is the season for publication and Corona better not have messed that up!
So let's see what we're dealing with here.
---
Cinderella is Dead
by Kalynn Bayron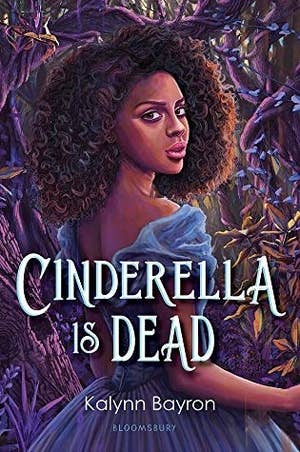 It's 200 years after Cinderella found her prince, but the fairy tale is over. Teen girls are now required to appear at the Annual Ball, where the men of the kingdom select wives based on a girl's display of finery. If a suitable match is not found, the girls not chosen are never heard from again.
Sixteen-year-old Sophia would much rather marry Erin, her childhood best friend, than parade in front of suitors. At the ball, Sophia makes the desperate decision to flee, and finds herself hiding in Cinderella's mausoleum. There, she meets Constance, the last known descendant of Cinderella and her step sisters. Together they vow to bring down the king once and for all–and in the process, they learn that there's more to Cinderella's story than they ever knew . . .
(Goodreads)
Expected release date July 7th
---
Truly, Madly, Like Me
by Jo Watson

No synopsis yet
Expected release date August 18th
---
The Switch
by Beth O'Leary

Eileen is sick of being 79.
Leena's tired of life in her twenties.
Maybe it's time they swapped places…
When overachiever Leena Cotton is ordered to take a two-month sabbatical after blowing a big presentation at work, she escapes to her grandmother Eileen's house for some overdue rest. Eileen is newly single and about to turn eighty. She'd like a second chance at love, but her tiny Yorkshire village doesn't offer many eligible gentlemen.
Once Leena learns of Eileen's romantic predicament, she proposes a solution: a two-month swap. Eileen can live in London and look for love. Meanwhile Leena will look after everything in rural Yorkshire. But with gossiping neighbours and difficult family dynamics to navigate up north, and trendy London flatmates and online dating to contend with in the city, stepping into one another's shoes proves more difficult than either of them expected.
Leena learns that a long-distance relationship isn't as romantic as she hoped it would be, and then there is the annoyingly perfect – and distractingly handsome – school teacher, who keeps showing up to outdo her efforts to impress the local villagers. Back in London, Eileen is a huge hit with her new neighbours, but is her perfect match nearer home than she first thought?
(Goodreads)
Expected release date August 18th
---
Among the Beasts and Briars
by Ashley Poston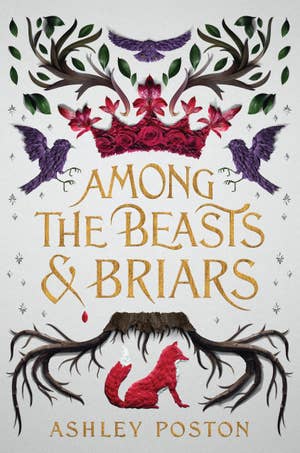 Cerys is safe in the kingdom of Aloriya.
Here there are no droughts, disease, or famine, and peace is everlasting. It has been this way for hundreds of years, since the first king made a bargain with the Lady who ruled the forest that borders the kingdom. But as Aloriya prospered, the woods grew dark, cursed, and forbidden. Cerys knows this all too well: when she was young, she barely escaped as the woods killed her friends and her mother. Now Cerys carries a small bit of the curse—the magic—in her blood, a reminder of the day she lost everything. The most danger she faces now, as a gardener's daughter, is the annoying fox who stalks the royal gardens and won't leave her alone.
As a new queen is crowned, however, things long hidden in the woods descend on the kingdom itself. Cerys is forced on the run, her only companions the small fox from the garden, a strange and powerful bear, and the magic in her veins. It's up to her to find the legendary Lady of the Wilds and beg for a way to save her home. But the road is darker and more dangerous than she knows, and as secrets from the past are uncovered amid the teeth and roots of the forest, it's going to take everything she has just to survive.
(Goodreads)
Expected release date 20th October
---
Layla
by Colleen Hoover

When Leeds meets Layla, he's convinced he'll spend the rest of his life with her—until an unexpected attack leaves Layla fighting for her life. After weeks in the hospital, Layla recovers physically, but the emotional and mental scarring has altered the woman Leeds fell in love with. In order to put their relationship back on track, Leeds whisks Layla away to the bed-and-breakfast where they first met. Once they arrive, Layla's behavior takes a bizarre turn. And that's just one of many inexplicable occurrences.
Feeling distant from Layla, Leeds soon finds solace in Willow—another guest of the B&B with whom he forms a connection through their shared concerns. As his curiosity for Willow grows, his decision to help her find answers puts him in direct conflict with Layla's well-being. Leeds soon realizes he has to make a choice because he can't help both of them. But if he makes the wrong choice, it could be detrimental for all of them.
(Goodreads)

Expected release date December 8th
---