Welcome to Fandom Friday!
Of course we shall start off with the (imo) biggest Fandom of them all – Harry Potter.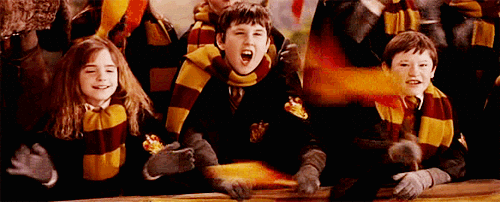 Potterheads
We are many and many are us and I am definitely up there in the upper tiers of the fandom chart, though not to the point where it can be considered fanatic…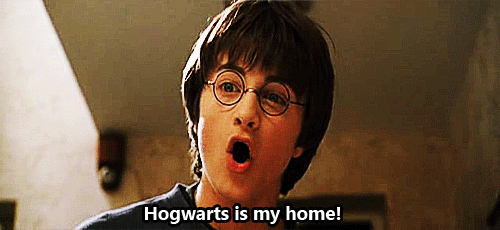 This is a fandom that you can enter at a young age and stay in throughout your entire life and that is very rare for a fandom. It's not limited to age and I love that.
Whether you come back by page or by the big screen, Hogwarts will always be there to welcome you home. – J.K. Rowling
Indeed, you don't have to be a fan of both books and movies, you can just have watched the movies and loved them, if you're not a big reader, or vice versa. The Potterhead fandom welcomes you.
Another thing that I value in the Potterhead fandom is unity and bonding. I met one of my now best friends through a pair of Deathly Hallows earrings. I spotted her wearing them at a mutual friend's party and then there was no going back – friendship ensued instantly!
Fandoms bring people together.
---
Harry Potter is everywhere!
You can visit the WB Studios in London to see where they filmed the movies – you can walk the great hall and up through Diagon Alley.
I've been there twice and both times I have been left breathless.
At Universal Studios, you can visit the Wizarding World of Harry Potter.
I have been lucky enough to visit the one in Los Angeles and it was amazing to walk through the snowclad village of Hogsmeade and the tour the Hogwarts dungeons for a wild ride.
The Harry Potter fandom expands far and wide and no matter where you are in the world, you are not far from another Potterhead.
So..
What house are you?
I am a proud Hufflepuff!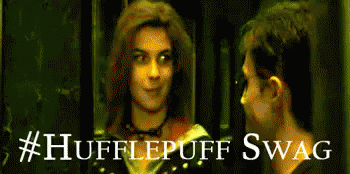 Another great thing about being a part of such a big and popular fandom, is that you'll never run out of merchandise.
Wands, clothing, jewellery, posters, collectors items, watches, puzzles, board games.. you name it – there's probably a Harry Potter merch for it somewhere.
It's a fandom paradise.
I might have to consider gathering all of my Harry Potter stuff and take a photo of it, though I have no idea where I'll have room to take a photo of it all.. I have a feeling that through my 18 years of being a Potterhead I have collected a buttload of Potter merch.
---
So this was a quick little Fandom browsing. I don't know how lengthy these Fandom Fridays will be, maybe they'll be short and sweet or longer, depending on what there is to say.
But now I want to hear from you.
Are you a part of the Potterheads?
I'd love to know your house and what Harry Potter has done for you.
Happy Friday everyone